An
Icon
(Greek for 'picture')
is a sign which bears a figurative similarity to the object to which they refer. Due to the (normally) naturalistic or realistic nature of film, we interpret most of the pictures in the film as iconic signs and experience them as (cinematic) reality.
An
index
(Latin for 'reference')
Peirce describes as a sign that is supposed to provide clues and information that goes beyond the purely naturalistic reproduction. In film, for example, the areas of film language such as camera angle, movement and perspective, as well as costumes and lighting or even editing and montage, are among the index signs and give us numerous hints for interpretation.
The
symbol
(Greek for 'token, mark or watchword')
is based on tradition and is an image used to stand for something else. The meaning of symbols must be learned. Symbols include letters, road signs and even the dials of clocks and watches.*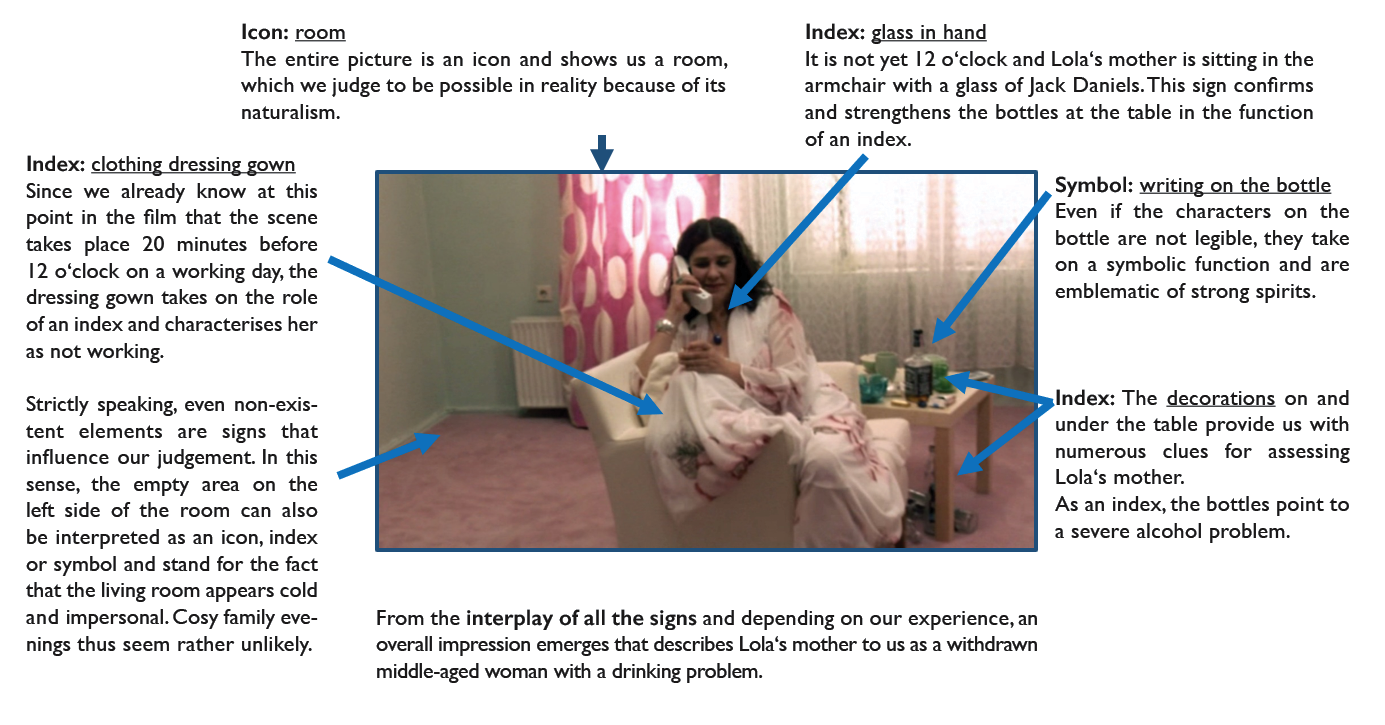 *Cf. Klant, Michael; Spielmann, Raphael (2008). Grundkurs Film. Materialien für den Sekundarbereich I und II. Braunschweig: Schrödel